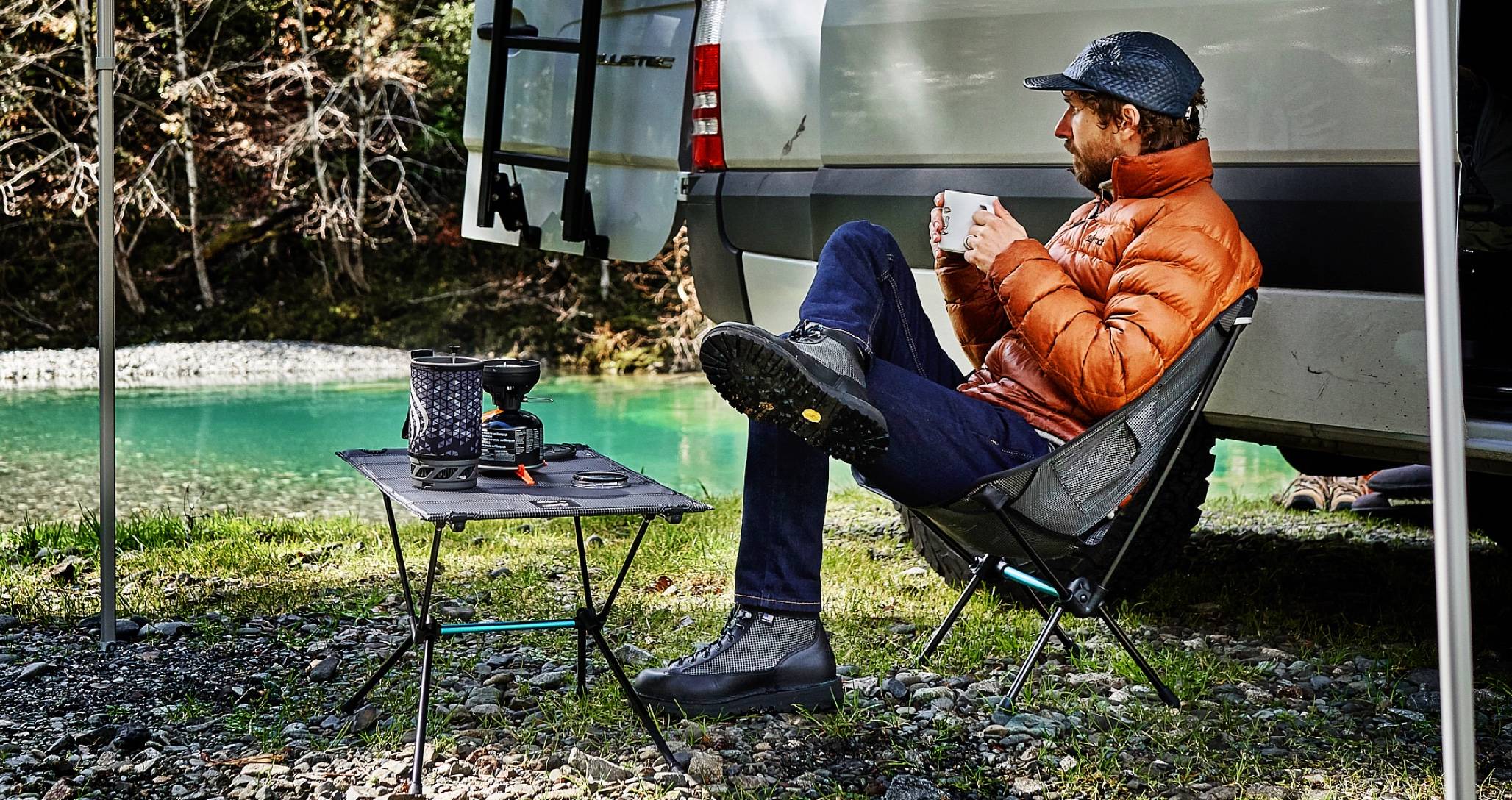 HELINOX X DANNER
SPRING 2019

This special, limited-edition collection offers a blend of innovative design and superior craftsmanship for ultimate comfort and longevity. Using premium materials Helinox deliveres a camp collection featuring Danner Light boot and Helinox Chair and Table ready for spring hikes and cool nights around the campfire.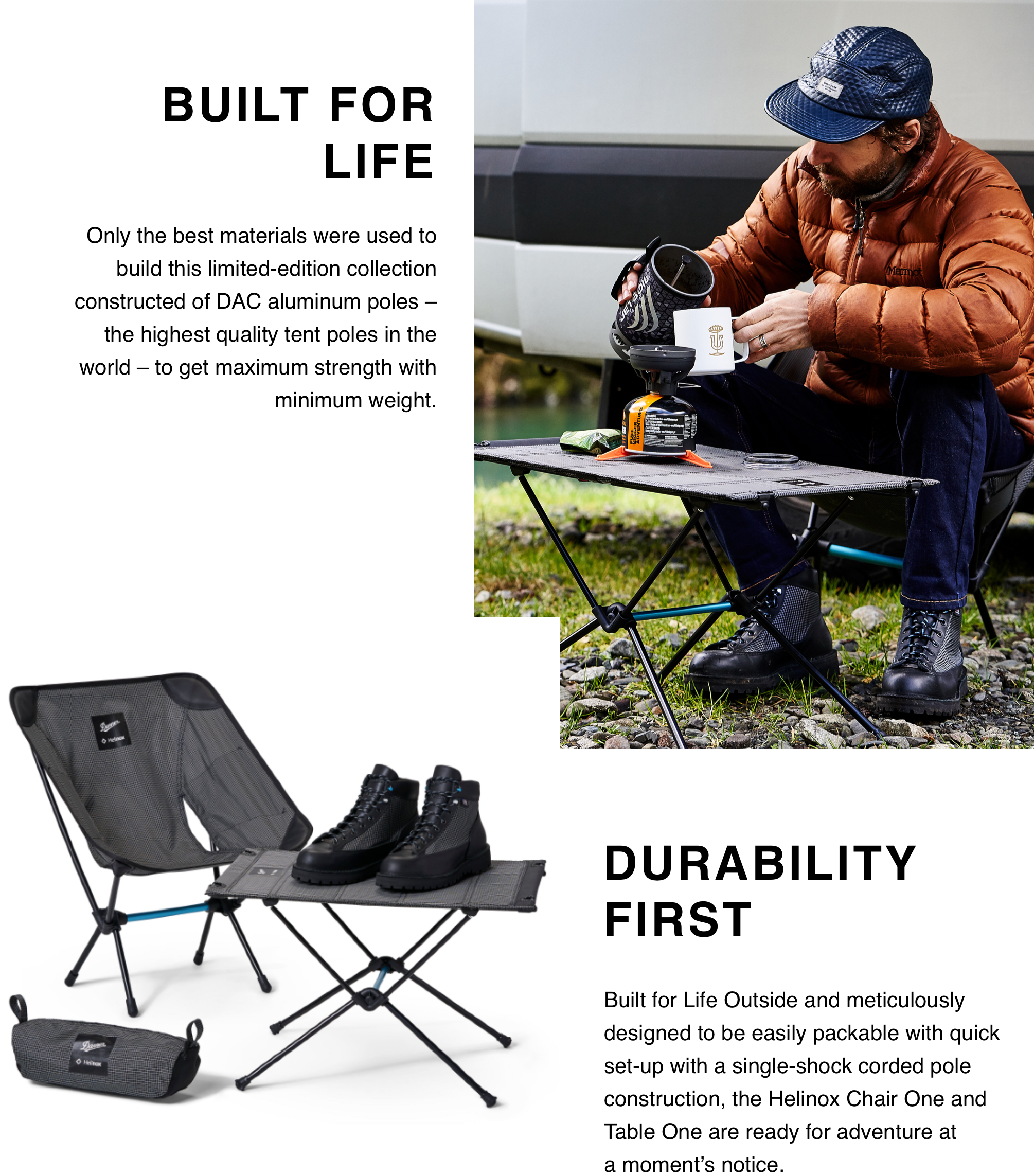 "We were able to dive into the details for all the pieces of this collection, like the silver and cyan blue anodized hooks on the boots to the leather hits on Chair One and Table One."
-Minsoo Park, Designer, Helinox.
---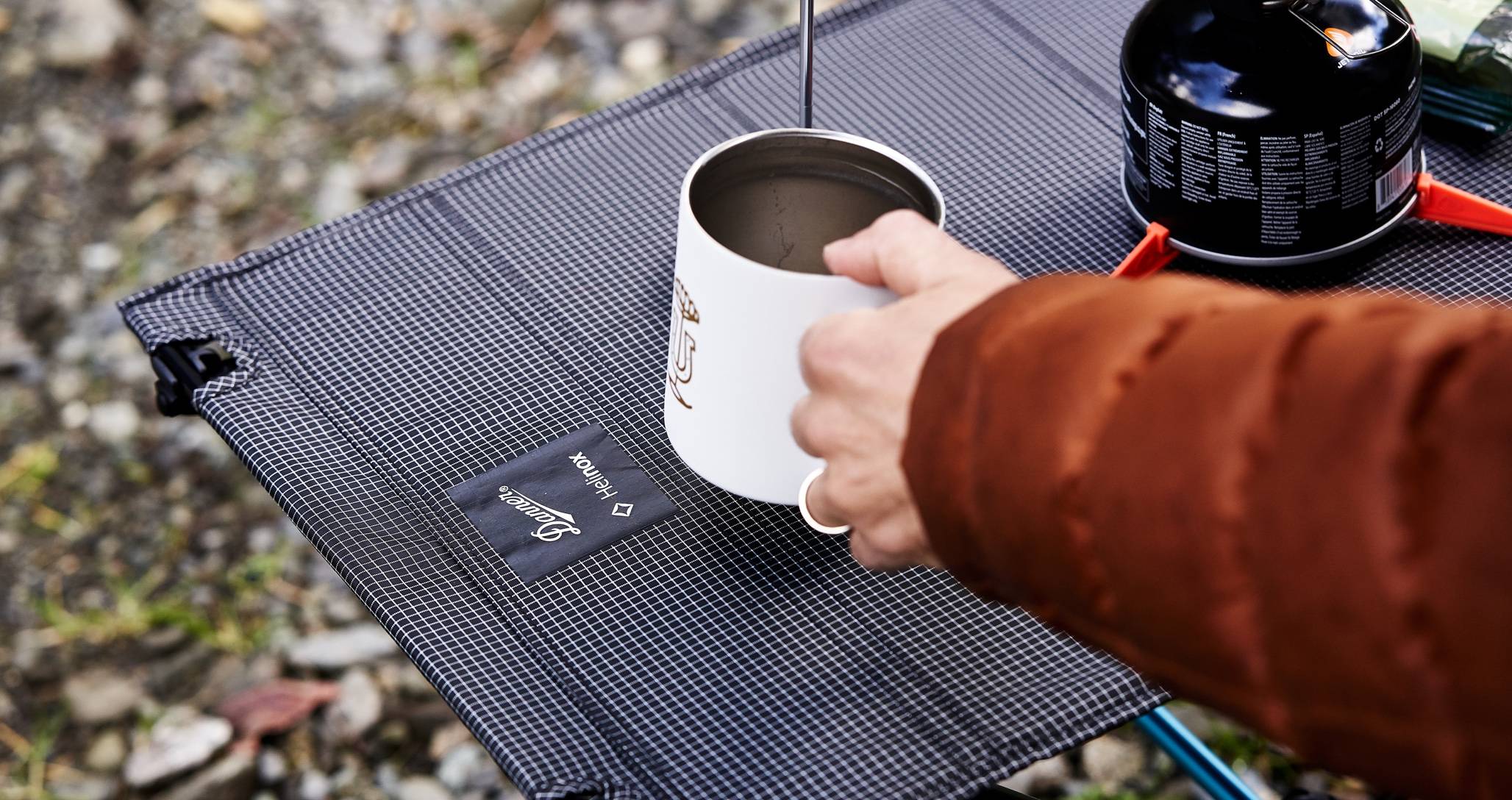 SHOP THE LIMITED EDITION COLLECTION NOW

SHOP THE DANNER LIGHT BOOTS ON DANNER.COM
---